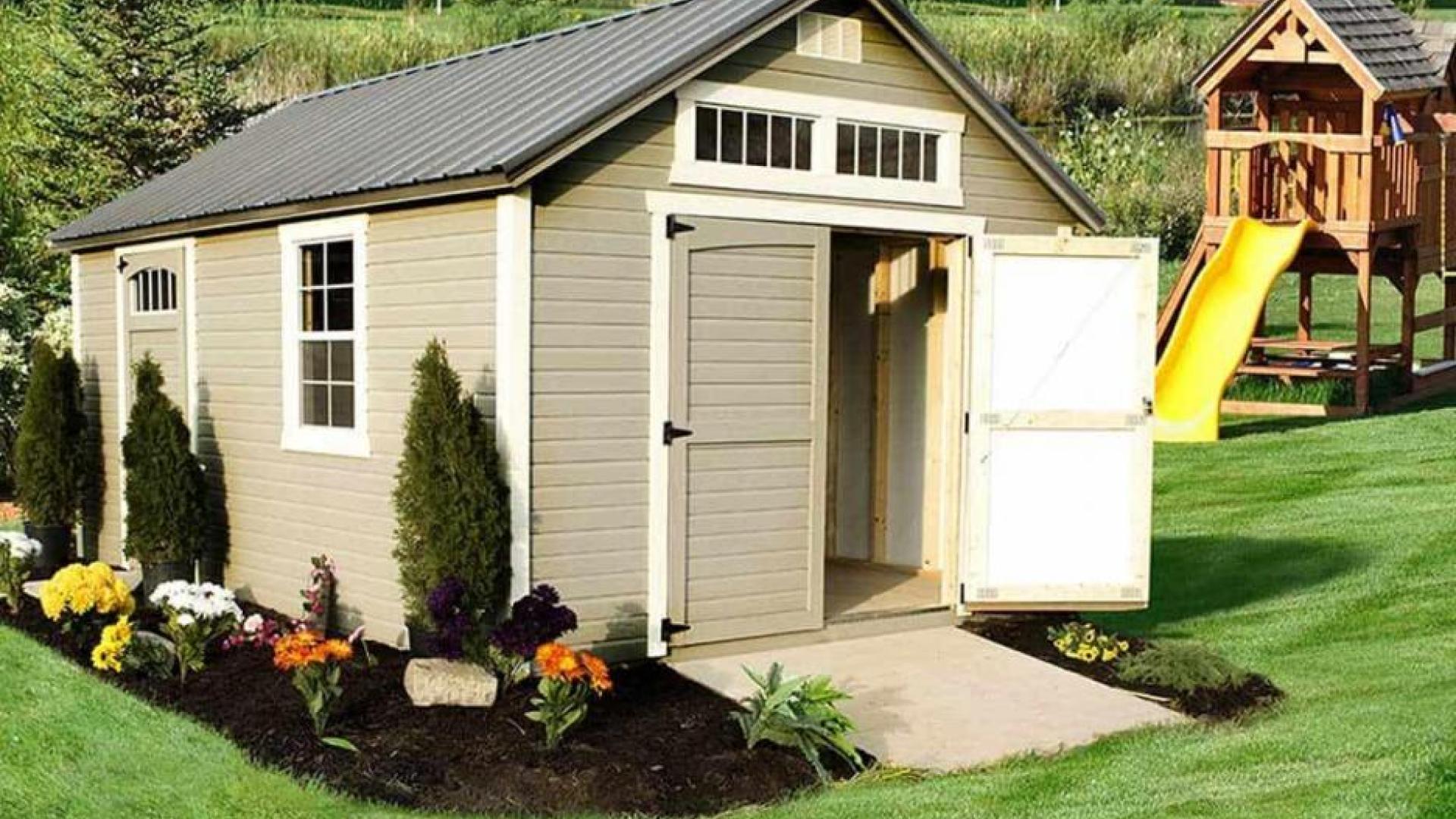 Looking for a way to add some play into your family's summer? Why not use these tricks and tips from our experts to deck out your current (or new!) mini barn this season.
Summer, summer, summertime! That's right, the warm days of summer are upon us, and we know this means you and your family are ready to enjoy the great outdoors. Add to these continued limitations of quarantine, and you may be at a loss for how to entertain your children while we wait to return to normal summer vacations.
Luckily, the professionals at Country Cabins can help! Read on to learn how you and your family can maximize the benefit of your current or new mini barn this summer by turning it into a play center.  
Moving from Storage Space to the Perfect Playhouse for the Kids
If you are a parent yourself, you have likely become an expert at making old everyday household items seem "new again" when it comes to keeping your children amused and active during quarantine. One idea that may not have occurred to you, however, is transitioning your school year mini barn from a storage space to a fun center for the kids!   
Use everyday items and your children's favorite toys, blankets, coloring books and stuffed animals to make a friendly, inviting space where your kids can: 
Create a cozy reading nook 
Store excess toys to reduce indoor clutter 
Store, play and create board games to pass the time
Use curtains from a local discount store to create princess-style drapes for added décor for girls 
Install additional shelving to displaying model cars, toys, trophies or pictures
Lay down fuzzy, shag carpeting or area rugs for cozy vibes
Regardless of how you decide to decorate your new playhouse, we can guarantee that your children will appreciate mixing up their day-to-day view as summer moves along. Although many of us are still limited in terms of our ability to move and explore outside areas, we can always find new adventures in our own backyard!
Converting Your Mini Barn to a Greenhouse
Recently, "seeds as the new sourdough" is a trend sweeping the nation as some seed companies have seen as much as 300 percent increases in sales during this time. Why not take your dedication to gardening to the next level by converting your mini barn into a greenhouse this summer? 
To get started, much of the equipment you might already have stored in your mini barn is likely already related to getting the job done. Now, all you need to do is reorganize the space to accommodate indoor growing, lighting and watering. 
Spoil Yourselves: Indulge in a Nighttime via a Backyard Bar
Whether you already own a mini barn, or plan to purchase one soon, you can always benefit from knowing how to maximize your Gambrel-style roof, backside loft and gable-end doors. Who would have thought that these pint-sized high-barn versions can double as the perfect after-hours hangout for you and your spouse, or for hosting gatherings with friends. You can easily install lighting fixtures, match paint to your own personal preferences, and compliment the final touches with furniture or décor.   
Added bonus? You get to play interior designer! Whether your husband prefers a style reminiscent of the high seas and Blackbeard's maties (think: portholes, captain's wheel and matching barrel of rum on the bar top to boot), or you want to spring for a chic, bohemian look that flows into a relaxing aura, your imagination is the limit.
Let's face it: the possibilities are endless! If you can dream it, we can make it a reality. Make your mini barn dreams come true this summer – don't wait.
Are you excited for summertime yet? After reviewing some of the possibilities available to you in terms of converting your typical storage space into a playtime or luxurious alternative, you're ready to hit the ground running.
If you would like to join the growing number of households embracing the mini barn lifestyle, get in touch with us today! Request a quote using the link below. 
Access Our Custom Quote Form