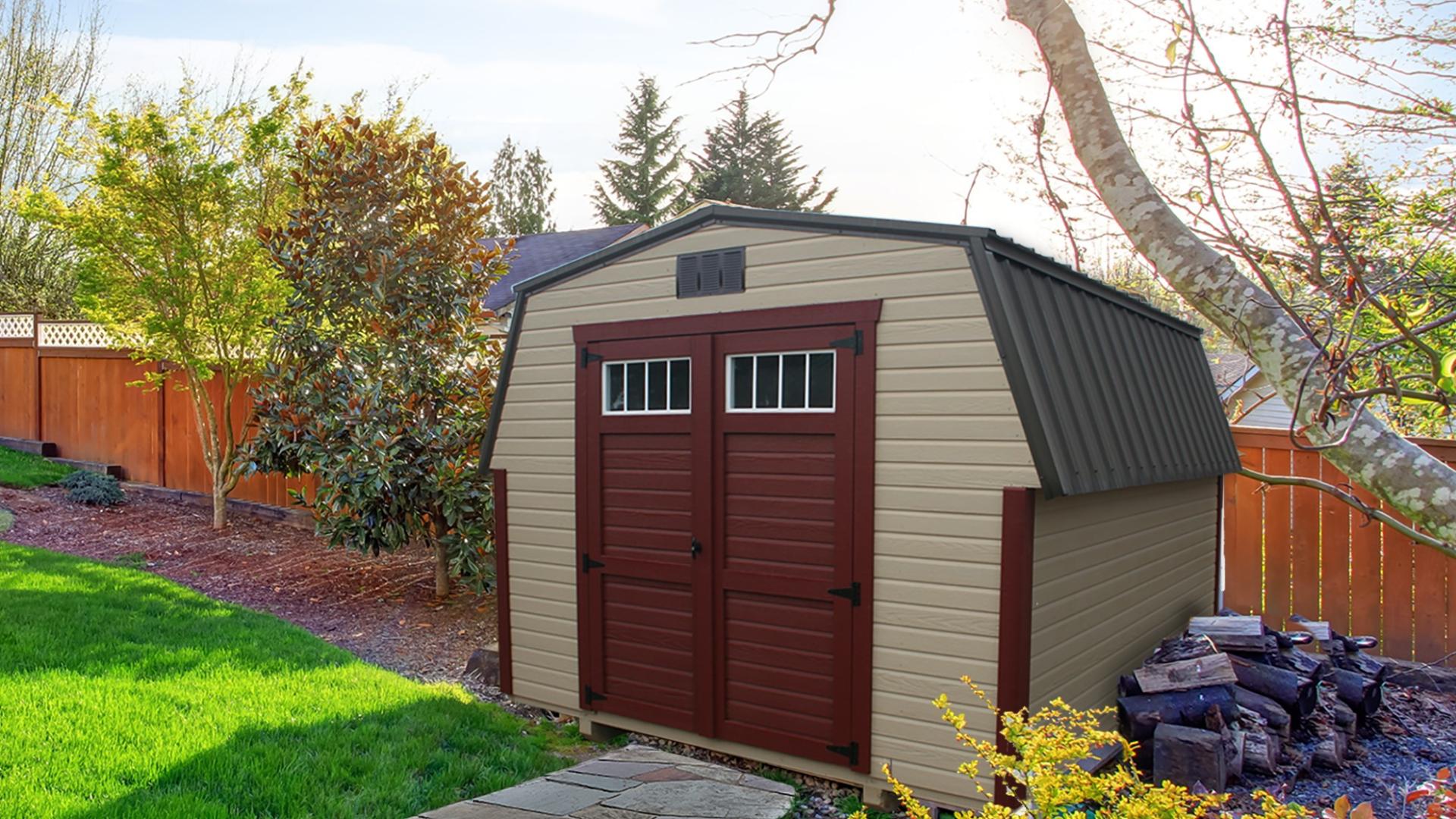 Let's face it: nothing screams neglect like a rusty, missing, or damaged exterior set of barn hardware! Although you may not immediately think about your options when it comes to basic portable storage hardware designs, most suppliers offer a range of potential choices. Why not spend as much time investing in your final set of handles and locks, as you would your portable mini barn? 
In addition to thinking about the ways enhancing your hardware can bring additional curb appeal to the outside of your structure, you should also keep in mind how upgrading interior features can stand to benefit your mini barn conversion project, to boot!
Read on to learn more about tips and tricks for selecting the perfect barn door hardware for your style, needs, and budget.
Step One: Are You a Traditionalist, or the Kind to Bypass Popular Preferences?
There's no doubt about it: the hardware you select for your exterior barn door can say just as much about your sense of personal style as the color of paint, stain, or finish you use. That's why we recommend looking through the rest of your home to understand which types of functionality, color, and finishes tend to culminate in your own personal flare. If you enjoy modern styles, for instance, that minimize seams and joinings you may decide that bypass door hardware that features hidden fasteners and unobtrusive tracks. 
Concealed fasteners might also be considered for indoor decoration if converting your mini barn into a home office, children's play area, or cabin. These are often installed in one of two ways: with a center mount or without for doors weighing up to 150 pounds. For narrower exterior barn doors, opt for the more flexible mounting option that is perfect for custom or smaller entrances where you expect the most traffic to be passing through. As you can see, in addition to your exterior barn hardware, you can also begin to pair your sense of style with cabinets, doorways and entrances within your mini barn as desired.
Barn Door Hardware: Can This Simple Upgrade Increase the Value of Your Home?
As previously mentioned, if you think your neighbors are not ones to take note of the condition of your exterior mini barn, or the state of its hardware, you should think again. Believe it or not, according to a recent Zillow poll (2020), barn door enhancements on the exterior of homes and portable storage properties were associated with the highest sale premiums. If 13 percent above the expected home value sounds like an investment worth your while, then this information is up your alley.  
In reality, exterior barn doors as well as high-quality exterior hardware options and fixtures add rustic charm and style instantly to any home regardless of location. Whether your property is located in the country or in the city, exterior mini barns and barn-inspired doors remove the need for additional room. Without needing square footage to accommodate swinging doors, you can imagine the upselling benefit with respect to increasing the value of your property.     
Have Your Heart Set on Selecting from a Range of Barn Options? Get in Touch With Us Today.
Whether you have a mini barn in your backyard or on your property already, or are interested in learning about which type of portable structures can enhance your home's appeal, we can help. Everyone desires and appreciates a home that makes them feel comfortable, yet distinguished. What better way to achieve this for yourself, your family and friends than by investing in the finest and most durable barn door hardware available? 
Ask About Our Standard Features and Financing Options!
Interested in obtaining a free quote for your next mini barn or hardware-related investment? We promise to be in touch within 48 hours with information to connect you with your closest local dealer after receiving your request. Simply tell us which storage solutions you have in mind, and we can get started making your dream a reality